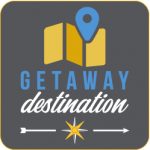 South Padre Island, also known as "SPI," can be found on a narrow barrier island that rests between the Gulf of Mexico and the Laguna Madre, which is one of six hypersaline lagoons (meaning it's saltier than the ocean) in the world. It's actually located on the southern tip of Padre Island, the longest barrier island in the world, thus the name South Padre! Locally, it's simply called SPI!
SPI is a resort town known for its subtropical weather, beautiful powder sand beaches (34 miles in all!) and a whole lot of fun to be had on both land and sea. We've rounded up a list of ten things to do….one for each of the toes you'll dip in the warm sands of SPI!
Sandcastles and Sand Sculptures
South Padre Island is home to a very unique outdoor art installation of sorts – sand sculptures! Throughout the island, there are approximately 30 semi-permanent outdoor sand sculptures ranging from a mermaid and sea creature friends to a giant dolphin. A listing can be found at sandsculpturetrail.com or travel around the island and see which ones you can find! Consider taking sand castle lessons so you can build your own masterpiece – check out group lesson information at sandcastlelessons.com
Sea Turtles Inc.
The mission of Sea Turtle Inc. is to rescue and rehabilitate injured sea turtles so they can be released back into the wild. Open year-round, visitors can listen to educational talks about the sea turtles, specifically the Kemp's Ridley species, and take a self-guided tour of the facility. You can see turtles being fed and tended too and learn their individual rescue stories. Best of all, you can sponsor a turtle! Visit seaturtleinc.org
Dolphin Research and Sealife Center
Another amazing sea creature is the dolphin and you can learn all about them at the South Padre Island Dolphin Research and Sealife Center. This is a hands-on experience with touch tanks with live starfish, crabs, octopus, and other sea life. The Center also offers dolphin tours to experience the wild dolphins that make their home in the Laguna Madre Bay.
Birding and Nature Center
Even if you aren't an avid birdwatcher, a visit to the SPI Birding and Nature Center should be on an SPI agenda. The center includes a five-story viewing towing, 3300-plus feet of boardwalk and several bird blinds to observe the birds found here that can include warblers, tanagers, and orioles, and peregrine falcons.
Laguna Madre Nature Trail
Running adjacent to the Birding & Nature Center, the boardwalk stretches 1,500 feet terminating at the Laguna Madre wetlands. Along the trail, there is a butterfly garden, a gurgling creek, wildflowers and grasses, and, of course, birds and waterfowl. Access is free and word has it that it's especially beautiful at sunset!
Schlitterbahn Beach Waterpark
If the Gulf of Mexico isn't enough water for you, try a day or two of fun at the Schlitterbahn Beach Waterpark that has both indoor and outdoor water attractions. From lazy rivers to crazy uphill water coasters, there are over 24 rides and slides, plus a zip line and an underwater Sea Trek, a unique helmet-diving experience.
Port Isabel Lighthouse
Constructed in 1852, the Port Isabel Lighthouse was built to help guide ships through Brazos Santiago Pass to Port Isabel. During the Civil War, it served as a lookout for both the Union and the Confederate armies. It is now listed on the National Register of Historic Places and visitors can get a panoramic view of the entire area from atop the lighthouse. Also onsite is a replica of the lighthouse keeper's cottage.
Fishing
SPI is the place for all fishing enthusiasts. Here you can deep-sea fish, flat water fish, fish in the bay or off the pier. The waters here abound with flounder, black drum, amberjack, tuna, tarpon, and red snapper to name a few. For fishing charters and adventures, visit padre.com/fishing.htm.
Holiday Sand Castle Village
Beginning November 30, South Padre Island welcomes the holiday season with a Holiday Sand Castle Village that will feature all sorts of holiday fun including a sandy snowman and Sand-ta! The event, which runs through December 16, is open to the public every Friday through Sunday.
On Saturday, December 1, boats of all sizes will don their holiday best, including plenty of twinkling lights, and present a waterfront parade along the bay. This is a great way to welcome the holidays while enjoying the ocean breezes!
The convenient location of Encore's South Texas resorts makes visiting South Padre Island and all its attractions and natural beauty a snap. Choose from over 10 resorts, all with top-notch amenities and a friendly staff to make your South Texas visit one to remember!