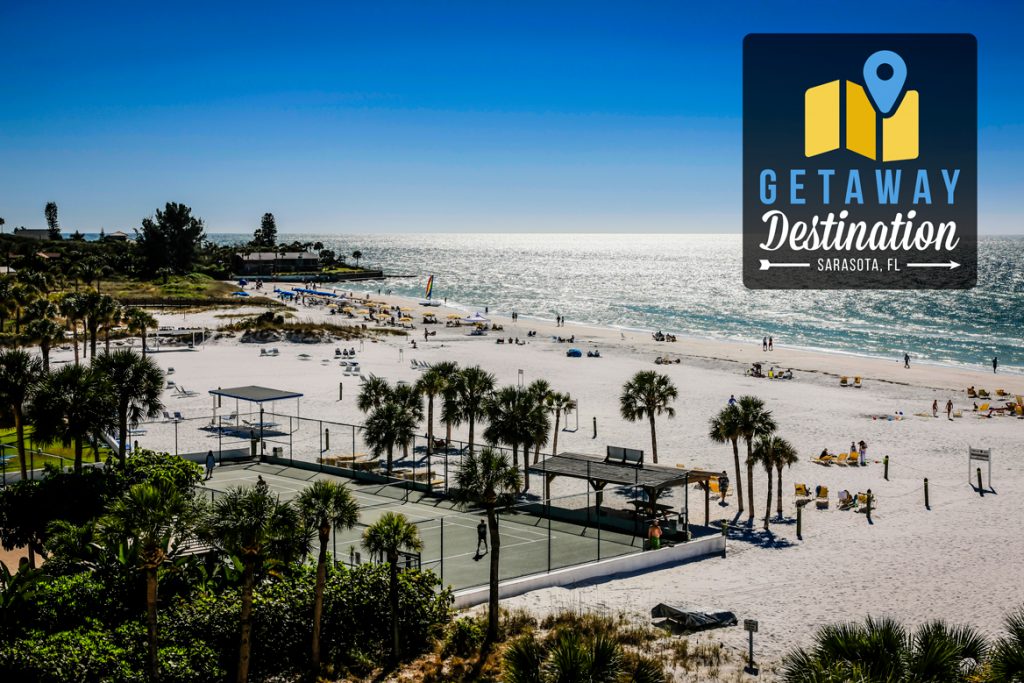 The winter can be cold, long, and harsh. This reality drives many Northern Snowbirds to take flight (or drive in their RV) to somewhere sunnier and warmer for a much-needed Vitamin D fix.
Florida has long been a popular destination for Snowbirds looking to escape the winter as it is warm, beautiful and has lots to do without being too far away. Miami, Orlando, Tampa and Key West are some of the favorite Florida spots. However, Sarasota is gaining in popularity because of all it offers to snow-weary, Northern travelers.
What To Do in Sarasota
Sarasota is located on Florida's beautiful Gulf Coast. This popular destination has something to offer everyone with its balanced blend of rich history and modern attractions.
The Ringling is a highly renowned art museum located in Sarasota. The home of John Ringling, this museum pays tribute to the Ringling Brothers with its Art Museum, Circus Museum, Ca'd'Zan and Bayfront Gardens. Here, visitors take a step back into fame and fortune during the early 1900s. In addition to their fame for founding the circus, John and Mable Ringling acquired an impressive art collection. This museum is a must-see for any art fanatics or history buffs!
The Marie Selby Botanical Gardens provide an escape from bustling urban life. Here, you'll escape into a beautiful, lush, natural oasis. This gem is located on the shores of Sarasota Bay and provides the perfect opportunity to relax and reflect while taking in breathtaking botanical scenery.  
The Myakka River State Park, Historic Spanish Point, Sarasota National Cemetery, Mote Marine Laboratory and Aquarium, and Big Cat Habitat and Gulf Coast Sanctuary are some other popular attractions in Sarasota.
If you start to get tired from all the fun and exciting activities and attractions in Sarasota, you can unwind on Siesta Key Beach. This beach is recognized for its extremely white sands that stay cool even in the hot sun.
Where To Stay in Sarasota
As one of the top-rated resorts in the USA, Royal Coachman RV Resort will not disappoint. With some of the best amenities on site and its close distance to great beaches and local attractions, visitors tend to extend their stay here.
Hoping for convenience and excitement? Look no further than Winter Quarters Manatee RV Resort. This location is close to Sarasota's beautiful beaches and exciting local attractions and culture.
Minutes from Sarasota, Ramblers Rest RV Resort is located along the Myakka River in Venice, Florida. This all-ages resort is perfect for vacationers who are looking for a quiet and relaxing place to stay while remaining close enough to Sarasota's top attractions.
Terra Ceia Village RV Resort is located on Florida's west coast between Tampa and Sarasota. If you are looking for convenient access to a wide variety of tourist hot spots including Walt Disney World, Epcot Centre, Seaworld and Busch Gardens, then Terra Ceia is the ideal location for you.
Whether you stay in Sarasota or close by, the area offers great attractions, dining, entertainment and nightlife as well as unique activities such as catamaran tours. There truly is something for everyone here.