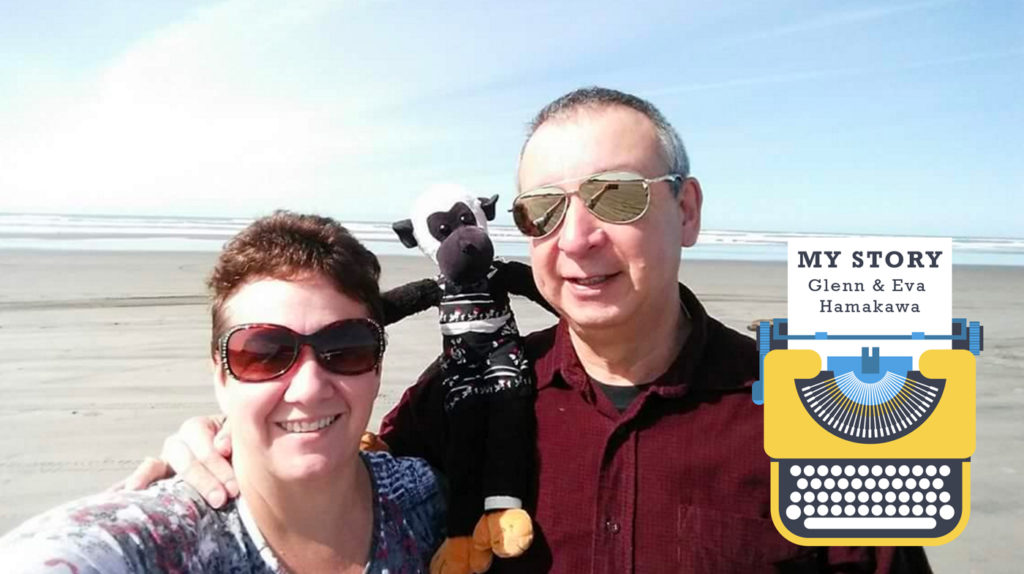 From geocaching to "roughing it" in the British Columbia interior, the Thousand Trails membership has opened-up a world of possibility and adventure for retirees Glenn and Eva Hamakawa. The couple have been living in Langley, British Columbia for 18 years, but you'll be hard-pressed to find them at home.
Thanks to the Thousand Trails pass these two happy campers spend at least seven months of the year in their RV —4 months down south during the winter, and "dry camping" in the B.C. interior during the summer months from June to September. "But just because we're in our RV doesn't mean you'll find us at home," Glenn says. "When we're not RV'ing, we're cruising," he laughs.
"The last two years we've had the membership we've been able to explore and go on new adventures affordably," Eva says. "Being retired we couldn't go to all these places without it."
Glenn and Eva's neighbors had the pass and invited the couple to a road show in Langley so they could check it out too. "We weren't sure about going," Glenn says. "We weren't RV'ers at the time, we preferred camping. But it turns out we liked it, it eased us into RV'ing and gave us more time to spend in our trailer during the winter season." What's the difference between camping (also called dry camping) and RV'ing? According to Glenn, it's the hook-ups!  
"During the summer we do more back country camping," Eva says. "Our RV has solar panels and a large fresh water tank, so we're self-sufficient. We love to go fishing and enjoy the lake in the interior. But when the winter hits and our water start to freeze, then it's time to go south."
In the past, Glenn and Eva travelled to the U.S. before getting a pass, but couldn't stay for as long. "We've done trips that were 5 weeks in Washington and Oregon, but we were paying $30 – $50/night. It was too expensive," Glenn says.
Explore More with Thousand Trails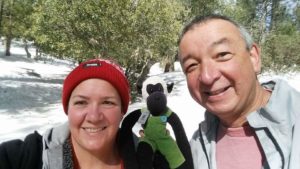 Now, with the Thousand Trails pass Glenn and Eva have been living the RV lifestyle to its fullest – going to different places at their leisure, visiting new parks and going back to their favorites. "We really enjoy traveling and going to new places," Glenn says, "but our favorite park is Cultus Lake. It's close to home and a spot where we can get the trailer set up and ready for summer or winter, depending on which direction we're headed."
Last winter, with the Thousand Trails membership Glenn and Eva went to California for the first time. Using the pass in the Southwest Zone allowed them to ease themselves into the snow bird lifestyle. "California was great, but a lot wetter than we expected," Eva said. "When we left there was a foot of snow here in B.C. We went through Washington, Oregon and then California. Our plans took us to Seattle in March," she says. "We went to Idyllwild [in the San Jacinto Mountains] where we were at a 7,000 ft elevation and there was lots of snow, but overall we enjoyed the park."
Roughing it during summer in the back country of Canada and the Northwestern states, then RV'ing at different Thousand Trails parks during the winter months allows Glenn and Eva to extend the time they can spend in their RV. "When we're in the parks we're usually in the hot tub in the evening after dinner, it's very relaxing," Glenn says.
Venture Off the Beaten Path
Hot tubbing is great, but when it comes down to it one of this couple's favorite activities is geo-caching. "We really enjoy geo-caching, and the pass allows us to visit new areas, geo-caching in towns and cities you don't normally go to, and we always find new and interesting sites," Glenn says.
"Going to all the different parks lets you explore, too," Eva adds. "You go off the beaten trail to get to some of these parks and you can explore and see cities you wouldn't otherwise see. That's one of the nice things about Thousand Trails, is it takes you off the beaten path," she says.
Even though they're far from home, the "staff are very friendly and make you feel welcome at all the parks," Glenn says. "That's really important to us."
So, if you're looking for an affordable way to get the most out of your RV, or just want to test out the RV lifestyle, then consider a Thousand Trails membership. Like Glenn and Eva, you'll be able to maximize your RV adventure while gaining affordable access to hundreds of parks throughout Canada and the United States. Visit ThousandTrails.com for more information.