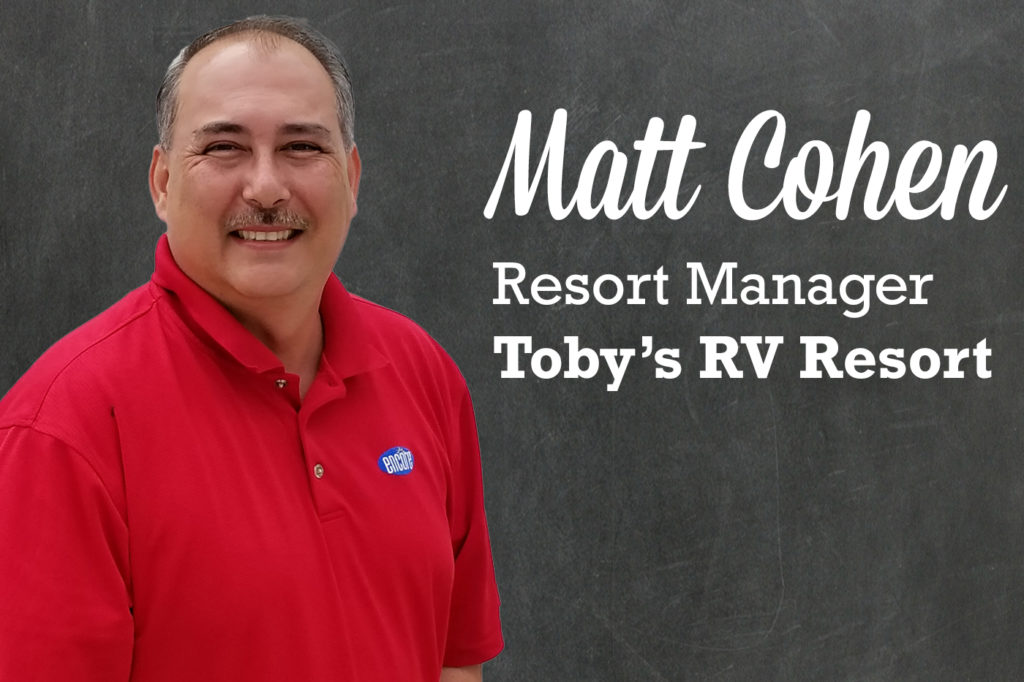 Profile
  

Last name: Cohen

  

First name: Matt

  

In position since: January 2013

  

Title: Resort Manager

  

Work Location: Toby's RV Resort, Arcadia, FL

  

Favorite hobbies or sport(s): Boating, Watching Football
How do you help make guests vacations at Toby's special?
We make a very specific effort to learn everyone's name (& their pet's name) and use it as much as possible. We like to make them feel as if they're at their second home!
What's special about Toby's RV Resort?
The resort is located in the central part of Florida and is  used as a jumping off point to explore all parts of the Sunshine State. We have our own activities board with almost 80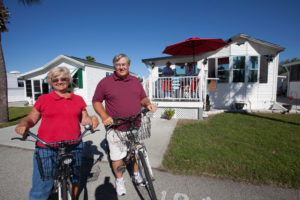 leaders who have something going on at the property from 7 am to 10 pm most days of the week. Since we're located in a rural setting (we do have supermarkets and chain restaurants), it is important to have activities for guests to participate in.
Can you use 3 words to describe your RV park to someone who is considering visiting Arcadia?  
"Quaint", in that we are located in a rural part of Florida, but are close enough to both coasts to allow for day trips.
"Roomy"- we are a 40 acre resort with 400 sites. All of our sites are the same size (37' x 59') and have both 30/50 amp services at all sites. If you can drive it on the road, you can fit it on our sites.
"Community"- Once you've spent a season with us, you're part of the family. There are many new friendships formed that extend well beyond the season of October- April here in Arcadia.
What area attractions or entertainment do you recommend guests experience while at Arcadia?
The 2nd weekend in March is the largest (& oldest) rodeo in the state of Florida. There are also many antique shops in downtown Arcadia.
What accomplishment at Toby's are you most proud of? Why?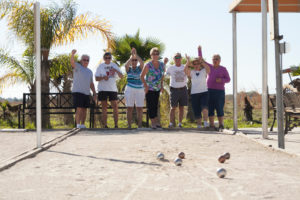 The accomplishment that I'm most proud of here at Toby's RV Resort is being awarded TripAdvisor's Certificate of Excellence for 2017, which was a direct result of the relationship that has been built with our guests. We have one of the highest referral rates and our guests' share their experiences through word of mouth when they travel back home. They are also happy to share their experiences on social media platforms, which helps a lot!
What does a typical day at Toby's look like?
We are treated to beautiful sunrises over the pasture lands that surround us. There are activities that start nearly at dawn (water aerobics and exercise classes) and go throughout the day. The shuffleboard leagues start mid-morning, as does the pickle ball round robin tournaments.
If you don't feel like cooking for lunch, the activities board puts on a $5 lunch on a few different days of the week. After your afternoon activities, there is time to head back to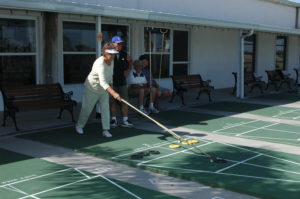 the RV for a nap and a shower to get ready for the evening events. Bingo, karaoke, dances and variety shows pepper the monthly calendar throughout the season and provide something to do for everyone until the late hours.
Can you share your favorite memory at Toby's RV Resort?
One of my favorite memories was at a manager's meeting the year after I started with the company. We were awarded "Best Customer Service" out of all of our 40 RV properties in Florida, based on ratings from an internal customer survey. It was quite the honor and hopefully it reflected on the ongoing commitment to treating our guests well.
Can you recall a time when the guests at your property surprised you?
The guests here at Toby's RV Resort continue to surprise me on a regular basis. Their willingness to volunteer their time and efforts to lead the activities here is a true testament to the sense of community.
Can you tell us about some of the friendships that have developed between guests at Toby's RV Resort?
There are quite a few of our guests who have discovered that their Northern homes are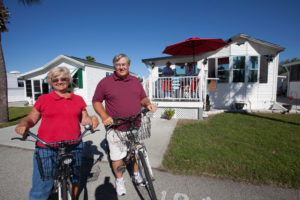 only a short distance from each other. We get updates all the time of a Toby's "North" gathering in different parts of the country.
RV communities look out for each other. Can you share an example of how Toby's RV Resort  exemplifies the idea of community?
The way that our guests reach out to each other in times of need or support is an inspiration. There are always times in everyone's life when a major life event requires some additional or extra attention from those close to you. It's an amazing feeling seeing all the different acts of kindness shared within the group.
Why do you think your veteran guests keep coming back to Toby's RV Resort?
We have several guests that have been returning for 25+ years. We are one of the most cost-effective RV resorts in the Encore portfolio (due to our inland location) and the activities (led by the board) are superior to our much larger sister properties. As long as you can do without your daily Starbucks fix (25 minutes away), everything you need is located in Arcadia and everything you might want is just a short drive (or Amazon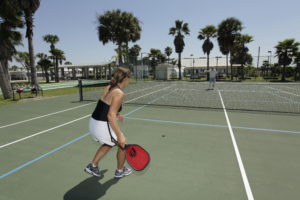 package) away.
Do you have any last words or thoughts for your guests?
I'd like to take an opportunity to thank all of our current guests for choosing Toby's RV Resort as their winter destination. I know there are many choices in today's landscape, but our continued repeat business shows that we are loved for many reasons. I would also like to personally invite anyone reading this to come visit us while in the SW Florida area. We love adding new family members to our community.