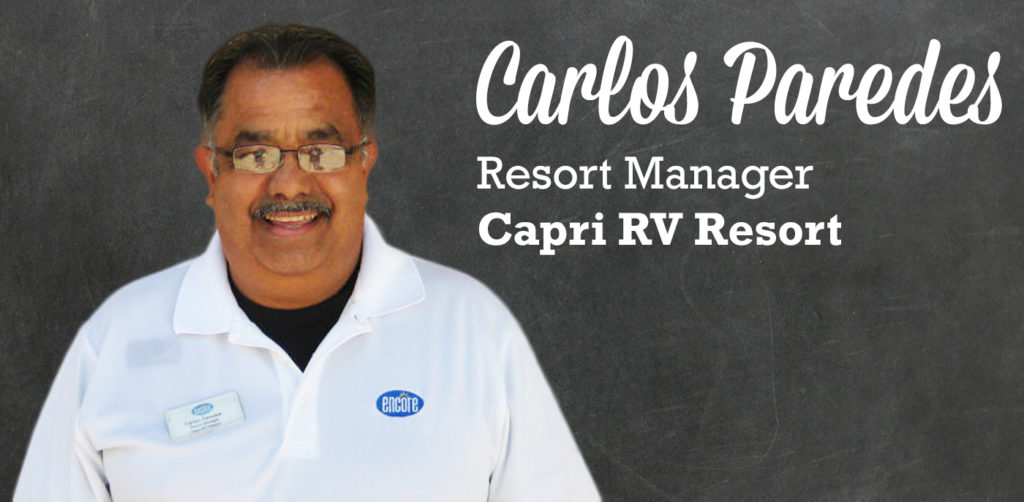 Profile:
Name: Carlos Paredes
In position since: November 2016
Title: Resort Manager
Work Location: Capri RV Resorts
Favorite hobbies or sport: Talking & Listening to people
What's the most rewarding aspect of being a Park Manager?
Turning my park into a "place called Home" for our guest.
What's the most challenging aspect of being a Park Manager? How do you overcome these challenges?
Having guests trust you as you put your vision in place for the future of the park. I gain trust with action – I share what we have done and what we are doing to do in our monthly newsletter, showing our improvements and changes.
How do you help make guests vacations at Capri special?
By making sure they feel welcomed. I go out of my way to go meet them when they come in and continue with my park walks to insure each guest feels that we care.
Can you share something you've learned from your guests?
They appreciate someone that listens to them – they want to be heard. I started getting involved in their activities – I can get lots of information as we play or interact. If you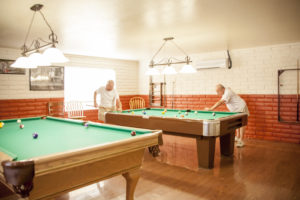 listen, you can learn a lot about their needs and of course about future stays. They see me as one of them.
What accomplishment at Capri are you most proud of? Why?
Able to get separate groups of people to work together in activities with one goal in mind – having fun.
What does a typical day at Capri look like?
Lots of activities – walking around and talking to my guests and listening for issues that I can prevent from getting bigger. And run the office of course.
What's your favorite funny story to tell from Capri?
First day on the job, I was about to open my new office and a customer came by and asked me what I was doing (he might have thought I was trying to break in). I took that and ran with it – security is very important. So I introduced myself as the new manager and we had a good laugh about it.
Can you share your favorite memory at Capri?
I was walking out of my office and next to our shuffleboard court – they were missing a player. I was asked if I wanted to play with a group. Even though I had never played the game, the team embraced me and showed me what to do. Everyone was surprised that I was doing pretty good! They asked me how long I had been playing and I surprised them by saying it was my first time. We ended up winning and beating our park's best players.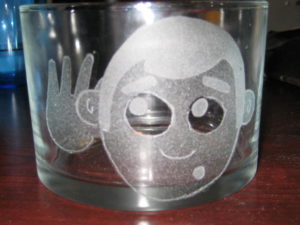 Can you recall a time when the guests at your property surprised you?
I have a logo of mine – a face with a hand over his ear – my saying is "I'm here to listen." One day a customer that engraves things came to my office and said "I have something for you." He engraved the logo on a glass cup and now it sits on my desk.
Can you tell us about some of the friendships that have developed between guests at Capri?
There have been plenty of friendships developed Capri. Every Monday late afternoon, there is a group that waits on me to go to the Recreation Hall and participate in their card games. The "Tuesday Jammers" always invite me me to sing Feliz Navidad with them during the holidays.
I also have a special bond with the Morton family. Kathy Morton fell and broke her arm one day and they were having issues finding a place to get x rays they could afford. My wife and I met them in Mexico and were able to get them an appointment to get x rays at a very reasonable price. After that we went out to eat and now we have become close friends.
RV communities look out for each other. Can you share an example of how Capri exemplifies the idea of community?
We are starting a neighborhood watch program on our property – having each neighbor look after those that are out for the season and during the season for each other.Why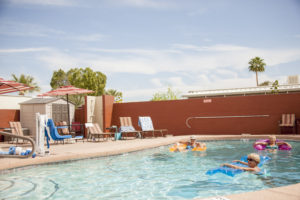 do you think your veteran guests keep coming back to Capri?
It comes down to feeling like they are coming home not just to a park. as well as forming friendships here from different parts of the U.S.A and Canada. As I get involved with them they become part of a family.
Do you have any last words or thoughts for your guests?
As my staff and I continue to make improvements. I will never forget that I am here to listen and to continue to make Capri RV Resort "a place called home."