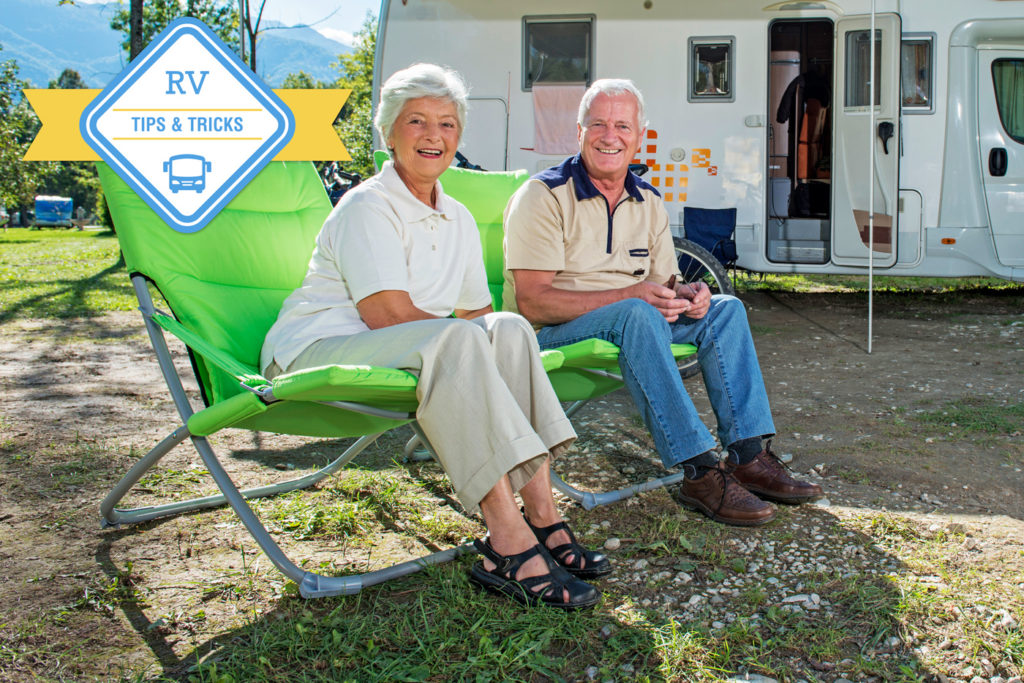 Have you always loved camping, sightseeing and the great outdoors? Are you looking for a fun and convenient way to see more of the US? If so, RV'ing may be for you. With your kids grown up and retirement fast approaching, taking to the road in an RV has many benefits.
Time
With kids and limited time off work for vacationing, in the past you may have planned trips that minimized travel time. Now you have time to spend travelling, which means you can take your time planning an extended vacation, enjoy getting to your destination and see more things along the way through a relaxing road trip.
A Second Home
With an RV that is your own, you have the freedom to customize it to your liking. Most RVs are quite spacious and have room for you to make it your second home. Your RV can become the backdrop for many memories and will feel more personal and convenient than a hotel room or a bed and breakfast.
Community
Although campgrounds are not the only option of places to stay in your RV, they are a popular one. Many RV parks are known for their welcoming and inclusive culture and their strong community.
You'll find your fellow RVers share your sense of adventure and are keen to get to know you, share a meal, or sit around a campfire. Likewise, many campgrounds and RV resorts offer activities, programs, sports and recreational facilities to help you fill your time and enjoy your stay to the fullest.  
Affordability
For seniors who want to travel, but must budget carefully in their retirement, RVing offers many affordable options. Compared to a cruise or all-inclusive resort, the RV lifestyle is much more affordable.
For anyone who is contemplating RVing, consider renting an RV first to ensure that it's for you. Then, when it's time to purchase your own RV, explore your options. If a new RV is not in your budget, consider purchasing a used one. Many of them are in near perfect condition and this route can save you a lot of money.
While you will need to consider maintenance and operational costs, being able to stay in your vehicle means eliminating the rising costs associated with staying in a hotel. You can also save money on food since you can cook in your vehicle rather than eating out for every meal (which is also much better for your health).
Convenience
If you have always enjoyed camping but do not have the energy or man power to do all the work involved with setting up and taking down your tent and campsite, then try an RV. You'll enjoy the same benefits that camping provides (like communing with nature, relaxing under the stars, and seeing new places). One of the greatest aspects of RVs is that everything is ready to go, just hop in the driver's seat and head out on your next adventure whenever you feel like it!
Visiting family and friends
For people with friends, family, or kids who live across the country, an RV is an affordable option for visiting. If you have the time, then you can save on the cost of a plane ride and get more visits in throughout the year. You can park the RV in their driveway or stay at a nearby RV resort. This gives you some personal space, doesn't put your hosts out and still allows you to spend lots of time together.
Having an RV is like having a mobile cottage. By purchasing an RV later in life, you are making an investment in the quality of your retirement, opening doors to travel and trying new things, while forming and maintaining relationships. What better time to hit the open road than after 55?
Any other benefits we may have missed? Let us know in the comments below!