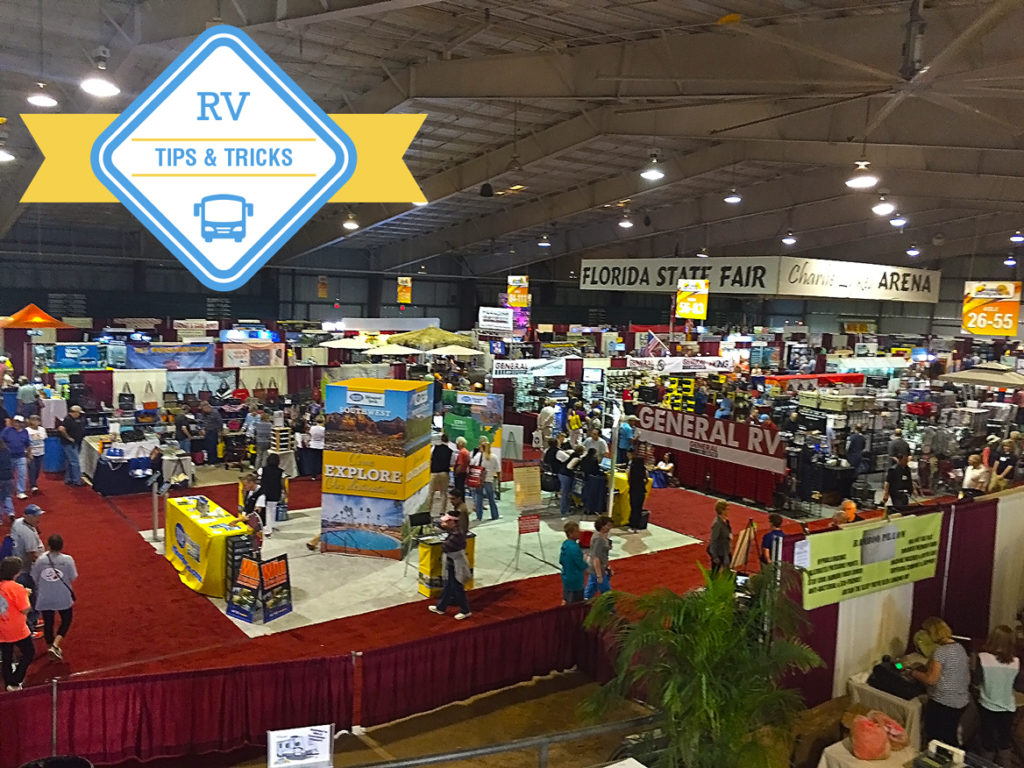 Whether you're looking to upgrade your RV, are ready to hop into the RV lifestyle for the first time, or are just curious, keep an eye out for local RV shows near you. When you go you'll find everything you need to know (and more) all in one place. All in all, spending an afternoon at an RV show is well worth the time. Here's why:
Massive Discounts on RVs and Mobile Homes
Winnebago, Palomina, Gulfstream, Jayco and Keystone are just a few of the brand names that you'll find on display at shows like the Toronto Fall RV Show. The savings are huge as the top local dealers vie for your attention with deep discounts on a wide variety of the top RV brands and models.
If you're willing to make an on-the-spot purchase you can save thousands of dollars on your next RV. Not only will you find discounts of $4,000 or more off the retail price, you can expect to take advantage of show bonuses like a free 5-year warranty, and lots of additional fees and products reduced, waived, or included at no cost including:
Freight

Pre-delivery inspections

Sewer hose with adapters

Deep cycle RV batteries

Propane tanks

Electrical adapters

Water hoses.
Deals will depend on the dealer, so it's worth it to take your time and stop by each one to see what they're offering. The one drawback is that these deals are usually limited to the show, which means you usually have to be ready to make a decision while you're there.
Best Comparison Shopping in One Place
An RV show makes comparison shopping possible. Imagine having to drive from one dealer to the next to see the brands, models and discounts they offer. Most dealers don't display this information on their website, nor are they often willing to share it over the phone or email – they want to get you in to their store to "wow" you with their beautiful selection.
However, at an RV Show you can do the comparison shopping, see the deals and discounts and get to know the dealers all in one convenient location, which will massively reduce the time you spend finding the right RV for your lifestyle and needs.
First Hand Design Trends and Ideas
You really will be wowed by the beauty and space that modern RVs offer. But one of the most surprising elements is how much these RVs feel like home when you enter them. From granite countertops to second floor bedrooms to retractable balconies and decks, you're bound to find something new and surprising at an RV show that you can apply to your own RV living.
Discounts on RV Resorts
RVs themselves aren't the only discounts you'll find at RV shows. You'll find RV resorts supplement the list of exhibitors and they often offer deals that aren't available elsewhere. For example, Encore Resorts has exclusive offers only available to show attendees that simply aren't available elsewhere. These offers include special weekly, monthly or seasonal rates that can add up to hundreds of dollars of savings. Plus, when you purchase a Thousand Trails membership you can sometimes get the benefit of a free zone with your purchase.
These are some examples of the discounts that RV resorts offer at these expos, but another advantage of attending a show is that you can get first-hand information about the resorts themselves – where they're located, when you should book your stay, what the amenities are like – all the details you need to plan your next RV road trip.    
Free Swag and Chances to Win Big Prizes
Most exhibitors will have free swag on hand – including coupons, re-useable bags, snacks, even tattoos and stickers for your grandkids! Some exhibitors have selfie-contests and other types of promotions that you can take part in. Plus, the RV show's organizers usually have a big give away for attendees – at the Toronto Fall RV Show there was the chance to win $5,000 cash back on your RV purchase from a participating dealer. The free swag and contests make attending an RV show lots of fun, even if you're not looking to make an immediate purchase.
Ultimately, an RV Show is time well spent, whether you're looking to buy, upgrade or are just curious about what the RV lifestyle is all about. Consider attending the next RV show in your area and take advantage of all the cool stuff these shows have to offer – and don't forget to stop by the RV on the Go booth to say "Hi"!