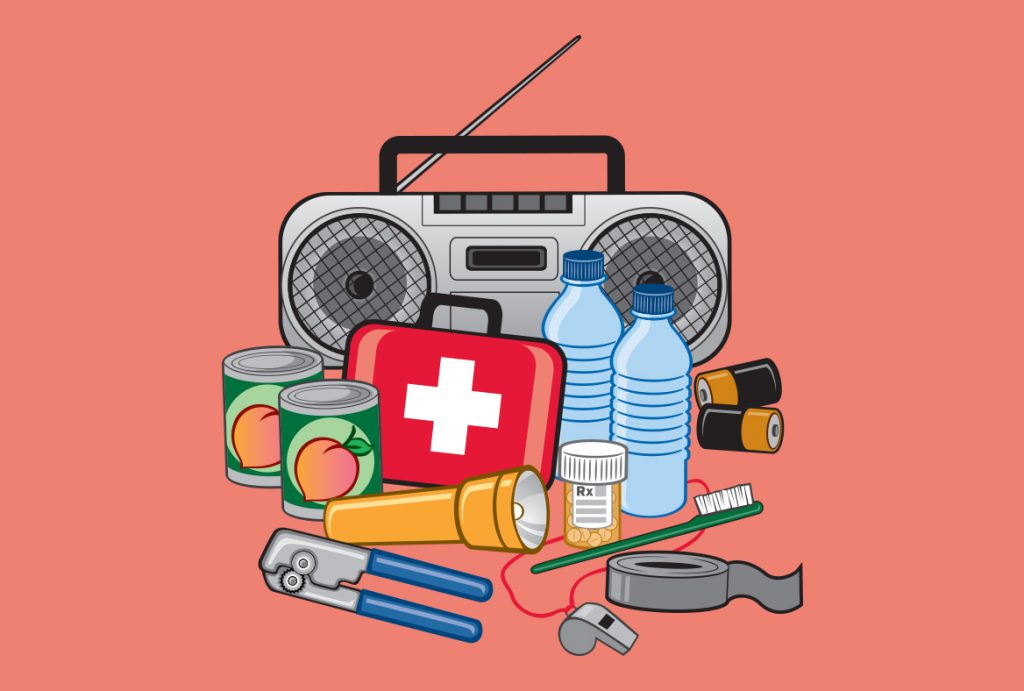 You've planned your route, packed your bags and are looking forward to taking a trip in your RV to relax, take a break, see some beautiful places and create lasting memories with your family and friends. However, sometimes no matter how well you plan, you can be faced with unexpected circumstances. From unexpected health concerns to Mother Nature (who has a mind of her own), it is important to ensure you're prepared in case of an emergency while you are out on your RVing excursions.
Let Someone Know
Before you leave, make sure someone at home knows where you will be. Give them a copy of the itinerary for your trip and ensure they have up-to-date contact information for you and those you are vacationing with. Be specific with the information you leave behind: provide names of the RV park you are staying in and contact information for their main offices and any friends you are planning to meet up with.
Pack an Emergency Kit
Always make sure you've packed an emergency preparedness kit. Go over it each time you set out on a new adventure to make sure it is up to date and fully stocked. Things to include in your emergency kit are:
A flashlight and extra batteries

Roadside flares

Traction Aid

Fully equipped toolkit

High visibility vest

Booster cables

High-quality first aid kit

Portable air compressor

Tire repair kit

Emergency blanket

Extra windshield washing fluid

Hand crank emergency radio and/or device charger

Engine oil

Tow strap with hooks

Spare windshield wipers

Winterized sleeping bag

Whistle

Insulated rain poncho

Gloves

Waterproof matches

Ready-to-eat snacks and meals

Water

Plastic Tarp

Paper maps

Toque

Candles

Bottled water and non-perishable snacks
Customize Your Kit
Remember to consider how many people you will be traveling with to ensure you have included enough emergency materials. Also, before packing your emergency kit do some research about where you are traveling to see if there are specific risk factors to that area (like forest fires, flooding, or tornados) so you can customize the kit accordingly.
Finally, always ensure that your RV is well maintained and full of gas. It is a good idea to thoroughly inspect the vehicle every time you stop and make sure you always have more gas than you need to get to the next checkpoint.
Ask for Local Information
When you arrive and register at the RV park, ask the attendant about the emergency plan for the park.  The park attendant should be able to provide you with local emergency numbers and the location of the nearest hospital or walk-in clinic. Knowing this information ahead of time will save you valuable time if you are faced with an emergency situation.
Of course, no one ever expects to be faced with a natural disaster or a medical emergency when you are enjoying a vacation in your RV, and this is why you can never be too prepared. Put your mind at ease and enjoy your trip to the fullest by being proactive and making sure you are prepared for the worst.