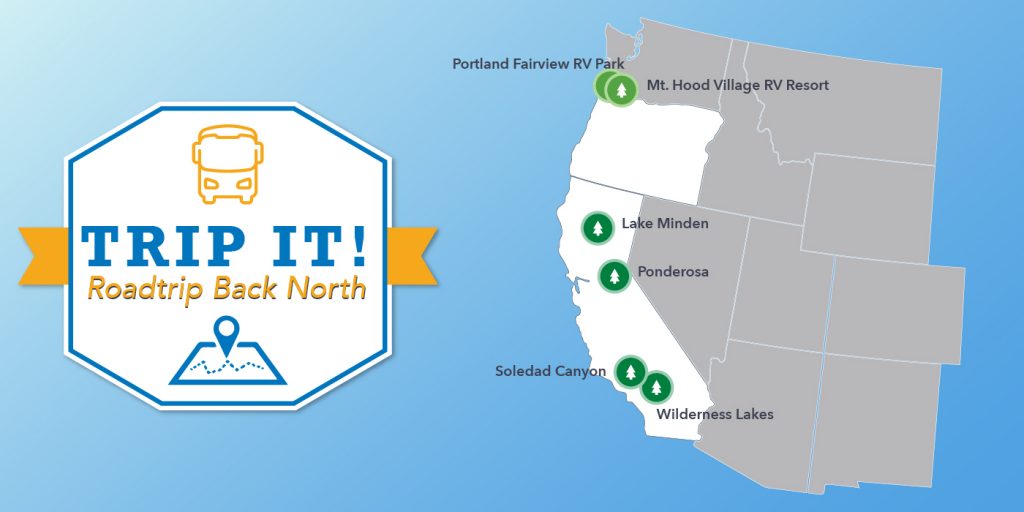 If you're like most North Americans, you want to soak in the beautiful sunshine in California at least once in your life. While getting back north for the summer can be a long drive, there are lots of fun stops you can make along the way. Here are a few places to stop if you're traveling up the West Coast this spring.
Los Angeles
You'll want to hit Los Angeles as you leave California, but at the end of a trip, you're probably tired of the crowds. Head a little north to the Santa Clarita Valley to take in exciting attractions without the hustle and bustle of LA.
For a unique experience, stop in at Animal Tracks Inc, a sanctuary for animals that can't be returned to the wild. Make reservations to visit with clever capuchin monkeys, squirrel monkeys, and baboons. Other animal favorites include the regal fennec fox, several wolf-hybrids, an elegant serval cat, and a young kangaroo. You'll be up-close in the animal enclosures so wear clothes that you can get dirty. And, if you want the animals to bond with you quickly, bring an approved treat, like grapes, yams, avocados, or cucumbers.
RV campgrounds in the Los Angeles area include Soledad Canyon RV Resort and Wilderness Lakes RV Resort.
Sacramento
You won't make it out of California in a day from the Santa Clarita Valley. So, you'll need to stop over somewhere, and Sacramento is a great spot. It hosts the California Automobile Museum, a real treat for car enthusiasts. There are over 150 vehicles on display that represent California's history from 1885 to 2011. If you happen to be there on a Sunday you can even drive in downtown Sacramento—in a classic car!
For lunch, try something just as classic at The Shack. Their menu is simple and not too expensive, with thick burgers and refreshing beer, matching the low-key, relaxing atmosphere. It's just the stop you need to help soak in the last few days of your trip.
RV campgrounds in the Sacramento area include Ponderosa RV Campground and Lake Minden RV Campground.
Portland
Maybe you want to pass through Portland, OR on your way to California. There are affordable attractions here, including the Crystal Springs Rhododendron Garden. It's free on Mondays, or five dollars the rest of the week. Enjoy the lush greenery, and spot some fantastic wildlife (like Mandarin ducks). If flowers interest you, Portland also has the largest rose test garden in the country, in Washington Park. It's free!
RV campgrounds in the Portland area include Portland Fairview RV Park and Mt. Hood Village RV Resort.
Instead of feeling like your vacation is over make most of the last days of your trip home! Visit rvonthego.com to book your stay today.