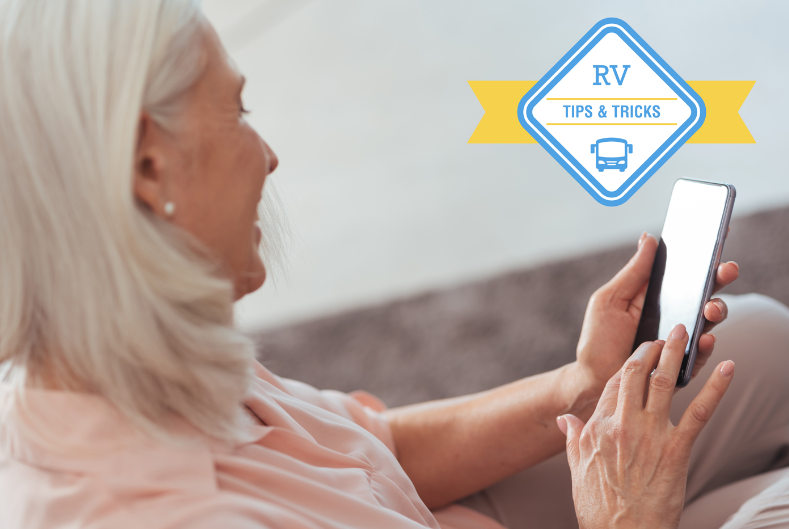 RVing gives you the opportunity to relax, escape from your busy life and enjoy the outdoors, but this doesn't have to mean a technology-free experience. In fact, technology is very useful when RV'ing, especially when you have the right apps. Here's our list of top RV'ing apps to make your trip smooth and stress free.
Google Maps [Free for Apple & Android]
Google Maps is a widely used maps app and is well known for its accuracy. Both Apple and Android mobile devices support Google Maps, which is constantly up-to-date. This means that Google Maps will give you the fastest routes with accurate updates on construction and traffic delays.
Whether you know the exact address of the place you are looking for, or just the name Google Maps will help you get to your destination. You can sit back and enjoy your drive as the built in voice guided GPS tells you where to turn (with lots of warning).
GasBuddy [Free for Apple & Android]
To help you cut back on gas expenditures, GasBuddy helps you find the cheapest gas options in your immediate vicinity. With a large tank to fill, climbing gas prices are a concern for every RVer. GasBuddy helps you save on gas, so you can get the most out of your vacation budget. In fact, we're so confident you'll love this app, we're betting that you'll end up using it outside of your RV'ing adventures too!  
Roadtrippers [Free for Apple & Android]
Roadtrippers is a map app specifically tailored to those travelling on a road trip. Supported by both Apple and Android devices it provides a list of nearby attractions with ratings organized into categories such as restaurants, hotels, services, shopping and more. You can use Roadtrippers to plan your vacation online or from your mobile device by downloading the app. Roadtrippers makes it easy for you to stay organized because it syncs all of your saved places across all your devices, so you can plan your trip at home without worrying about accessing those plans while you're on the road.  
Camp USA App [Free for Apple & Android]
The Camp USA app allows travellers to quickly research and book stays at over 190 Encore and Thousand Trails RV resorts and campgrounds across the United States. With ample amounts of information on each park and simple, built-in payment features, your RV site will be ready for you when you arrive!
Sanidumps RV Dump Station Locator [Free for Apple & Android]
While it's not as fun as finding a great park to stay at, this app is practical – RVers need to be able to locate dumping stations for their full waste stations. This app makes finding a dumping station simple and will save you a ton of time. Of course, this job stinks, but with this app it'll be as painless as possible.
RV Checklist [$0.99 for Apple & Free for Android]
Don't you hate it when you get on the road and then realize you have forgotten a series of important items? The RV Checklist app makes sure this doesn't happen by helping you plan and organize before you leave. You can create and customize your own list and save it to reuse each time you head out on an RV adventure. This app will help you cut down on your preparation and packing time and get out of the door quicker!
These are just a few examples of the amazing and affordable apps that exist for mobile devices to help make your RVing adventures more enjoyable! When downloading, be sure to check out the other suggested apps in the app store.
Let us know about some of the apps you use during your RV adventures!